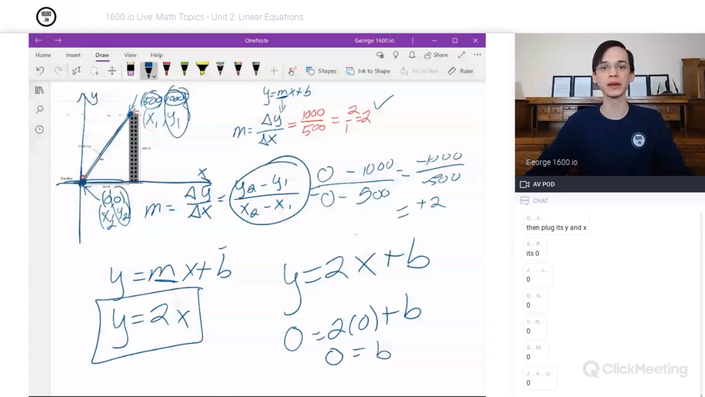 1600.io Live
Live and on-demand viewing of our popular online classes, where we teach math, reading, and writing, discuss test-prep topics, and hold Q&A sessions
Note:

This course is only available as part of our All-Access membership plans:
View All Products
This area contains information about our extensive online classes, including an on-demand library of past classes and a listing of upcoming events. During these 1600.io Live interactive streams, George and other hosts provide foundational instruction in the subject areas assessed by the SAT and discuss a wide variety of topics pertaining to the test-prep process, college admissions, and related topics, and attendees ask questions related to the event. The on-demand replays archived here are enhanced with a synchronized view of the online chat room so viewers can see the attendees' commentary as it happened during the live event.
All live classes are recorded and added to the on-demand selection, so check the course contents to see the current holdings in the library.
Your Instructor