Don't just take the SAT®.

Crush

it.
The top-rated live and on-demand SAT® instruction on the Internet, including expert explanations of 4,000 real SAT questions, live classes, and much more



An extraordinary value – all-access monthly membership for just $19, or annual membership for only $99.
The best.
That's what we offer. The highest-quality, most engaging SAT foundational education and test-specific instruction on the planet.
These are the tools you'll need to crush the SAT:
Try our bundle of dozens of hours of expert instructional videos – free.
Join 1600.io and get everything we offer – hundreds of hours – for just $19/month or $99/year.
Using a tutor or prep class? Ask them for a voucher for our Tutored Student Membership.
View All Products
This is the best SAT math book on Earth.

The 1600.io SAT Math Orange Book.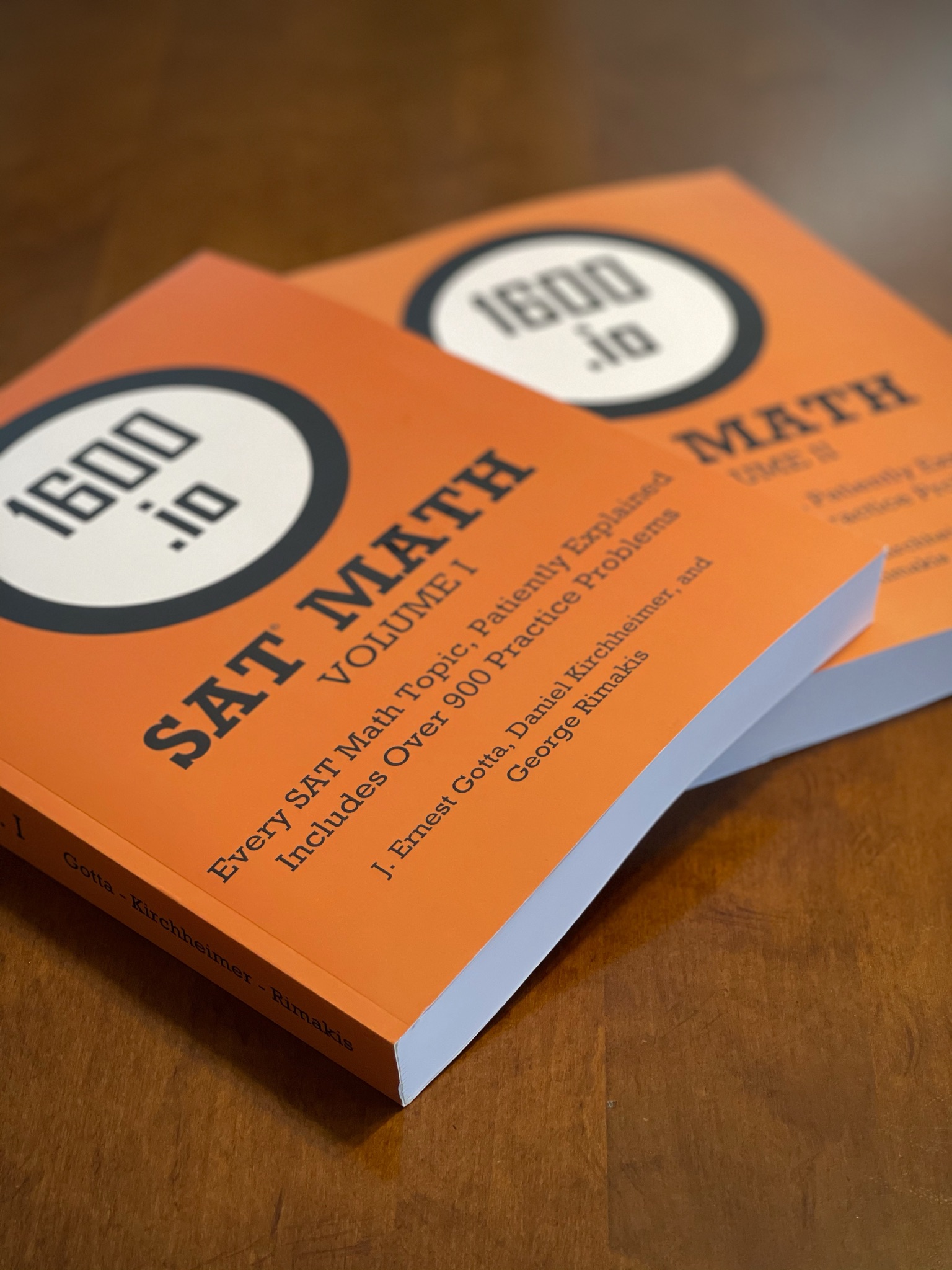 To find out more about this essential text and its companion collection of 700+ video explanations, click here.
1600.io offers a rich variety of live and on-demand online instruction for the SAT via a pay-as-you-go membership model.
For interactive self-study learning, we present frequent 1600.io Live classes where students can watch instructional presentations, learn math, reading, and writing concepts, take timed test sections together with scoring and live analysis, explore test topics with deep dives, and ask questions in real-time. Every live event is archived to our on-demand video library, so students can watch any past session whenever they choose.

For focused practice and review in either a self-study or tutored setting, students can self-administer any of the dozens of released SATs, enter their answers using our innovative Autoscoring Answer Forms (AAFs), and then review their answers by watching our extensive explanatory videos with just a click. These videos have been viewed by students over one million times, and they cover over 4,400 real SAT questions in hundreds of hours of instruction by a Yale graduate and globally-recognized elite tutor. This activity dovetails perfectly with the assignment of these practice tests by tutors and prep centers, leveraging those activities and multiplying their effectiveness.
Through these resources, students learn how to master the reading, writing, and math questions they're struggling with, and they absorb expert advice on how to more swiftly solve the problems they got right, thus saving time and reducing errors, which in turn leads to better scores. Students are empowered to identify their areas of weakness, and they can then attend our classes and watch our focused videos to turn those weaknesses into strengths by learning efficient methods for approaching the topics that challenge them.
But we go further. We've crafted an extensive and wildly popular SAT strategy course that has hours of expert instruction on the proven approaches to achieving the best possible scores on all sections of the test, and we provide topic-specific courses, such as our highly-regarded college essay-writing course. We also supply a rich suite of Tools and Resources, including our innovative SAT Math Topic Explorer (SMTEx™), our proprietary R-SMART™ Reading Section Mistake Analysis and Recommendation Tool, and our widely-used compilation of the source texts for the SAT/PSAT/Khan Academy reading passages which help students develop the vital skills required to handle the difficult reading passages students will face on the SAT. There's also a web app called SchedGen™ that thousands of students have used to generate a custom, downloadable, hyperlinked test-prep schedule with just a few clicks of the mouse.
Students who are preparing for the Egyptian Scholastic Test I (EST I) can use our SAT materials, as the EST has substantial similarity to the EST, but there are also major differences. For that group, we offer detailed video analysis, answers, and explanations for every question on a large and growing set of EST I exams.
For social media, there's our YouTube channel for timely, supportive messages to students, a Facebook page, and we are also on Instagram. For a more focused venue, we run the world's largest SAT Discord server with nearly 5,000 members, which contributes to making 1600.io a true community of learners.
We provide our takes on test prep and college admissions at our blog, Good Bad Answer, which has been praised by students, parents, and tutors for its insightful commentary, useful information, and wisdom. Good Bad Answer has become the go-to source of smart advice on a wide variety of college readiness topics, so stop by and browse through the posts to observe the thoughtful way we approach these subjects.
We've also taken everything our team has learned about teaching students the core of the high school math curriculum assessed by the SAT, and produced the best SAT math book ever written: the 1600.io SAT Math Orange Book and nearly 1,000 companion videos. If you're skeptical, check out the reviews, or just leaf through the book. You'll see why we're the very best at what we do.
What do your video explanations of SAT practice questions look like?
How effective is your service?
We routinely see gains of 150, 200, and even 250+ points from first test to last, and this student went from 1020 to 1540. But why don't you hear directly from some of our tens of thousands of members?
"George, six days ago I received my August 29 SAT score: a 1550! For this test, my score in the English section went up from a 730 to a 770. Now, along with my 800 in Math, I have an impressive superscore of 1570. George, thank you so much for your guidance that you've given me these last few months. I don't think I would've had a high chance of success if 1600.io was never recommended to me. I've spent many months using Khan Academy, PrepScholar, Uworld, Erica Meltzer and College Panda books, and other miscellaneous resources, but 1600.io has positively influenced me much more. Your videos were extremely beneficial in not only spoon-feeding me the tools needed to improve my skills in crushing the SAT, but also giving me the motivation to learn. I've also really enjoyed attending your live sessions and interacting with you in real time. You've been an amazing mentor to me, George, and I cannot thank you enough for all your hard work. I don't think I can find anything of your caliber anywhere else."
---
"1600.io was an integral component to my increase in score. George's explanations of math problems and breakdowns of reading passages are unrivaled by any other online SAT prep or tutor program. Their online community was beneficial, too, and there were many other students able to help me with my ambitions of scoring high on the test. 1600.io was the most effective SAT prep course I used, out of many, and I would recommend it to anyone taking the new SAT. Through 1600.io, I was able to see a score increase of over 300 points, something which I would not have thought possible before using their services."
---
"I've been to around 5 different SAT centers which my parents heavily invested tens of thousands of dollars into and your course is a million times better while being a million times cheaper. I just wanted to say that I love how in depth and so clear your explanations are."

---
"I personally have benefited a lot from you guys: 1160 on the PSAT to 1420 on my first SAT! During my March 2019 SAT, I was reading in George's voice in my head, and I managed to get only five wrong in the reading. I am really surprised that you provide these courses for such an affordable price!"
---
"Just received my score and I am more than happy. Without you and George, I wouldn't have achieved this. My first practice test score was 1230, but I have improved 320 points in 3 months. Thank you again. Please, thank George for me."

---
"I gained over 200 points by using your courses. I heard your voice in my head more frequently than I heard my parents', and with the amount of work you put into your video courses, you deserve all the praise in the world."
---
"Hey George! I scored a 1560 on the December SAT, and your videos were the main reason. Your videos helped me in identifying where I was going wrong. I have started teaching the SAT to some juniors, and I've been sharing the strategies you talked about in your videos with them. So far, they have made great progress and I wanted to thank you on their behalf as well."
---
"The way he reads passages, the way he analyzes questions, and the way he analyzes the answers are the best ways ever to approach a reading test. His approaches to the Math section and Writing questions are golden. Period. The guy is a genius when it comes to the SAT."
---
"Well my grind started around the October PSAT and got a score of 980. I got really depressed and started looking for materials I could use and found George's website. 2 months later and I'm scoring around a 1300 because of him."
---
"One of my friends has a tutor that charges $120 per hour. To think that your service costs just a fraction of that is crazy to me. Relative to these crappy tutors, the membership is probably worth more than $599.... When I mentioned that I wanted to buy $60 worth of SAT videos, my parents were a bit skeptical. To convince them, I actually brought the official [SAT practice test] blue book to them, showed them a problem, then showed the video that corresponded. They were impressed and I ended up with their credit card in my hand."
---
"I started out sophomore year with a 1330 PSAT. When I started studying for the SAT my junior year, I found out about 1600.io and the amazing resources and videos that guided me through the official practice tests. The strategy course and the videos covering reading, writing, and math helped me to learn the most efficient way to take the SAT. 1600.io taught me everything I needed for the SAT, and it was the key factor in my 1550."
---
"I come back to the SAT strategy video because it helped me improve my score by 200 points. I am proud to say I scored a 1580 and the resources provided on 1600.io really helped me out. Thanks so much!"

---
"1600.io is the sole resource that actually improved my score substantially (I'd taken an SAT prep class and used [a well-known prep] book and Khan Academy). George teaches you how to think through the test - he might be charging for his videos now but it's well worth it and his videos were gold for me."

I haven't heard about 1600.io before. How can I check out your reputation?
You've seen a small sampling from our bulging file of testimonials. But let's start with our rating in a prep resources survey, where we were ranked as the #1 SAT instructional video resource. The survey was conducted by another test-prep company...and since that survey was performed, we have more than tripled the number of videos we offer. In other news, Test Prep Nerds has named our free course bundle the "Best Free SAT Course," and they proclaimed of 1600.io, "this is the best SAT prep course for self-starters."

And what do the students who have used our services say about us when discussing SAT preparation with their peers? We're pretty confident that when you browse our thousands of glowing recommendations on the r/Sat subreddit, including such posts as "Thank you 1600.io," "1600.io Appreciation Post," and "1600.io is a legend," you'll see why we have a universally positive reputation in the SAT test preparation world among the toughest critics of all: high school students.
How widely is your service used?
Test-prep centers from Texas to Thailand use our services, and as for individual students, well...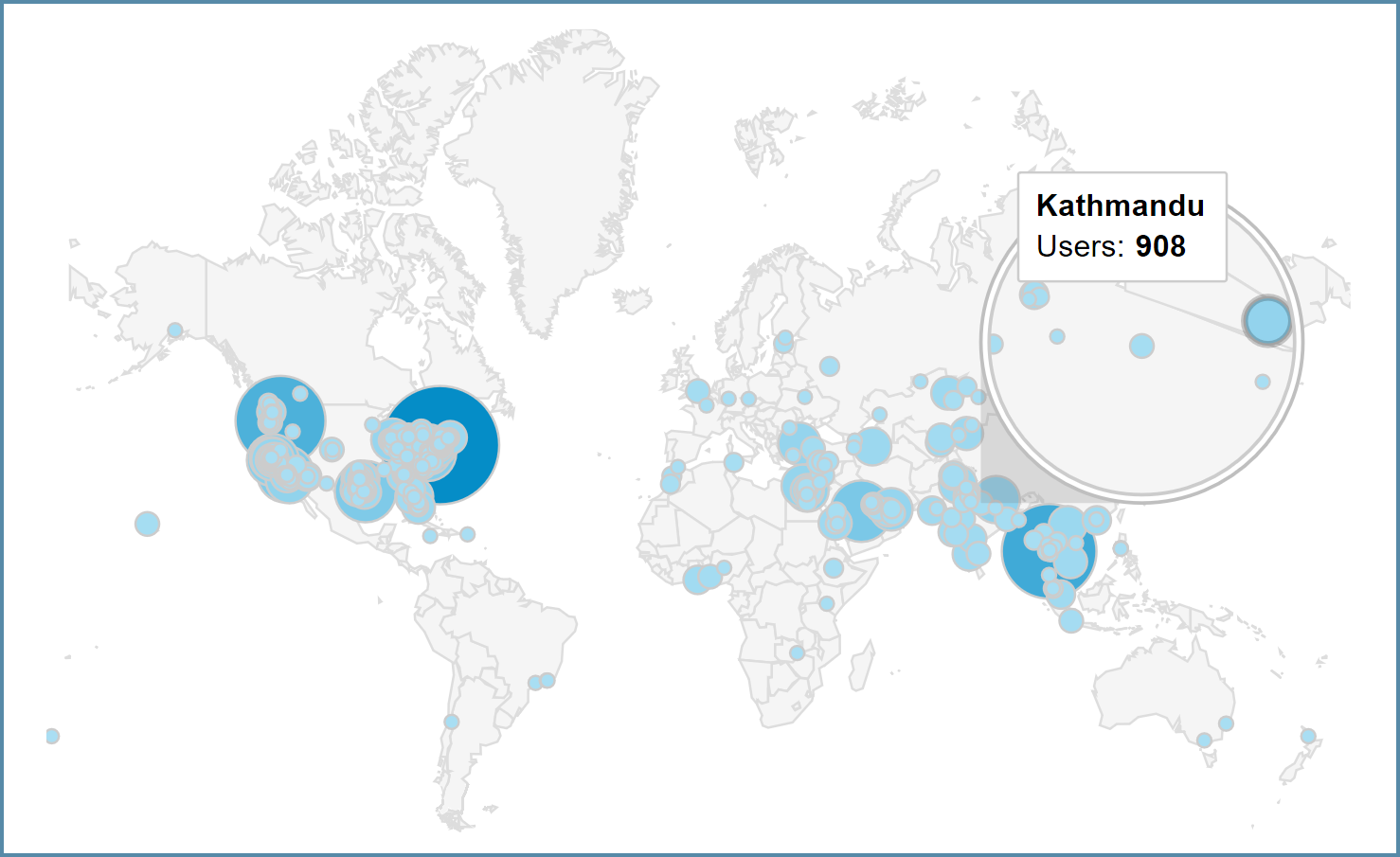 How can online instruction be as effective as in-person test-prep classes?
We think that's the wrong question.
The right question is, how could an in-person test-prep class alone, with its fixed schedule, possibly approach the efficiency of a resource with fifty times as much instruction from a world-class tutor that's available for viewing at any time, from any location, on any device – especially when you can use it as a supplement to prep classes?
Maybe group prep classes alone aren't always enough, but nothing could be more effective than private tutoring. Right?
Private tutoring is great, but adding 1600.io multiplies its effectiveness for a very small additional cost. And for those who can't afford tutoring or prep classes, 1600.io is an incredibly affordable alternative all by itself.
Our founder, George Rimakis, is a Yale graduate who has tutored thousands of students, and he's had amazing success in raising students' SAT scores. In fact, he was the tutor of choice for students at the public high school that had the third-highest average SAT score in the United States, and he is one of the most recognizable SAT tutors in the world.
But even if you could hire George – and you can't because he's pretty busy these days – or another elite tutor, you'd be spending upwards of $1,000 each week for just a few hours of instruction. In that time, a tutor could offer explanations of perhaps 25 SAT questions, and they would have to prioritize which questions and topics on which to focus, given the limited time a tutoring arrangement provides. There are 154 questions on each SAT, and 29 complete released real SATs that students can use for study – over 4,400 questions. You can see why great tutors love having 1600.io on tap for their students, as it supports their efforts and amplifies their instruction.
So with the addition of 1600.io, instead of receiving just a few hours of instruction on selected questions from one test, a student can also get 10 or 12 hours of carefully-crafted instruction for that test, covering 150+ questions – every single question on that test. There is a serious argument to be made that each of our dozens of courses is worth over $1,000, based on the cost of a comparable amount of instruction time from a private tutor.
But we want to reach the greatest number of students, and we don't need to charge $1,000 per course to keep providing our services. Rather, we think about how we can educate as many kids as possible, as affordably as possible, and it's our overwhelming success at that mission that drives our pricing...down.

But how can a bunch of videos that can't respond to a student possibly compete with live, interactive instruction?
It's not a competition -- it's a cooperation.
We tend to think of in-person tutoring or classes as the gold standard of instruction, but that's because for nearly all of human history, that's all there was. But a class with a mediocre instructor is not as effective as well-produced, carefully crafted videos from a brilliant teacher. And since even the best tutor is only able to interact with a student for a few hours a week, most of the time, students are on their own – so progress can stall or regress between live tutoring sessions.
We offer both asynchronous (recorded, playable on-demand) and synchronous (live, interactive) instruction. You get the best of both worlds to suit all types of students and all test-preparation scenarios. With 1600.io, students, with or without tutors or prep classes, can be boosting their education any time, any day, without limitation.
Doesn't live instruction allow the student to ask questions when they're confused?
The interactive environment of a prep class or tutoring session is great for some students, but the reality is that many will not ask questions even when they are confused. In a class setting, they are afraid of interrupting the lecture, and in private sessions, they can be embarrassed about admitting that they are just not getting it.

Our instructional videos are crafted with the insight of teachers who have gone over the very same material with thousands of students over decades of professional tutoring, so many potential questions are answered before the student would need to ask them, and points of confusion are anticipated and addressed before they arise.
What's better than being able to answer a student's questions and clear up their confusion? Not confusing them in the first place.

Our productions, unlike so many other instructional videos, are not simply tapings of class-style lectures. Because we are acutely aware that we cannot lazily rely on the safety net of students interrupting with questions should something be unclear, poorly explained, confusing, rushed, or simply wrong, we craft every second of our videos to achieve 100% instructional transfer without shifting the burden to the student.
But we're not a unidirectional instruction system – we do interactive, too! We have frequent live classes where students ask questions about the topic we're reviewing, and we always include a wide-open Q&A period so attendees can ask us about anything at all in the realm of the SAT or college admissions. This is just one of the ways we "close the loop" to ensure that students are never left hanging with a question or confusion.

We go even further. We've created a vital community of our students on our Discord server, where thousands of 1600.io members discuss everything pertaining to the test prep and college admissions process. When students have questions, they can post them at any hour and there will be constructive, supportive, non-judgmental responses to help the students over their obstacles. When the same question is asked repeatedly, we often create a special video mini-lesson to address it, and we make these available on the 1600.io YouTube channel and incorporate them into our own courses. Parents and students can also connect with us through our Facebook page or on Instagram.

Students with specific questions about test problems or our explanations can leave comments on any of our 5,000 videos, and we read every single one of those notes and respond as needed. We also have a live chat function on our website – another of the many ways we are here for you.

And the test-prep self-study world has grown so large that there are rich, active communities beyond the boundaries of 1600.io. The r/Sat subreddit has nearly 200,000 members, with students of all levels constantly requesting and receiving assistance from other students and the elite tutors (including our own) who participate on that site.
What advantage does 1600.io's test-preparation delivery model have over live instruction alone?
It's not just live!
All our resources – including our live classes and special events – are available on demand, anytime, anywhere, on any device. That means that they can be watched at the student's convenience, and they can be paused, watched again (and again and again), rewound, advanced, and randomly accessed, putting the selection of lessons, the pacing, and needed repetition completely under the student's control.
Considering all of the above, how can live instruction alone possibly be as good as when it's supported by expertly-crafted instructional videos and other materials, all reinforced by a rich support ecosystem?
1600.io provides a cooperative resource; there's no either-or choice. Most tutors and test-prep courses use real College Board tests for instruction and practice. Our vast library of expert explanations of all of those questions can serve as the perfect supplement to a tutoring engagement or live prep class at a very low cost. Imagine having instant access to a careful, thorough analysis of the exact test question that is baffling your student, anytime, anywhere, on any device. Our service enhances a traditional test-prep arrangement by acting as an instructional power multiplier.
What do professional tutors think about your service?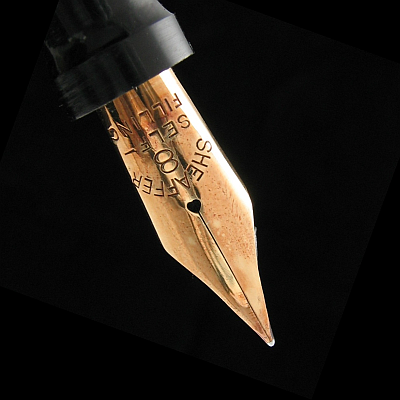 "This is my 11th year tutoring, and I invested over $1000 in the last year in test prep material. A 1600.io membership is affordable and effective for students. I direct every single student I tutor to this website and tell them to use this tool when they aren't with me. At most, I'm with a student six hours a week, but on average it's just an hour and a half. 1600.io is with my students every other hour of the week, and my students thrive using the system.
If you are willing to invest in a tutor, then investing in 1600.io is the best way to protect your investment. I find that my students who use 1600.io reach their goal score with fewer tests than the ones that don't. In that way, 1600.io saves parents and students money, because fewer tests = fewer tutoring sessions, and fewer tutoring sessions = less money spent on SAT prep. 1600.io gives students a level of confidence with the test that it would take me months to develop in them.
I won't tutor without 1600.io because I know it works, and your student shouldn't prep without it either."
- Jennifer Jessie, SAT Tutor
If the quality of instruction is so high, why is it so inexpensive?
Division.
A typical test-prep class might have 30 students in it. The instructor has to be compensated, the facility has a lease that must be paid, there are utility bills, and so on. And all of those costs have to be split up among the relatively small number of students. That's why such classes can cost $2,000 or more. A private tutor's hourly fee isn't divided up at all; each student must pay the full cost of the tutor's time.
We have tens of thousands of students who all share the costs of having one of the top SAT tutors in the world instruct them. The use of video, distributed without limitation via the Internet, makes this new paradigm possible. The result is that what would cost tens of thousands of dollars for an individual student is instead divided up among thousands, and that division slashes the cost per student to just pennies a day.
This is the new way the education of motivated individuals takes place. It's awesome – and very, very inexpensive. Because of...
...division.
Good tutors charge much more than bad ones. Your service costs very little, so doesn't that mean it's not very good?
Actually, in our case, the exact opposite is true.
Let's talk microeconomics (we promise to be brief). The more popular a tutor is, the more they charge, because there are only so many hours in the day they can bill for; even the best tutor isn't a wizard who can be in two places at once. Once they are booked up, they can raise their prices – in fact, they have to raise them to earn more, because they can't take on more students. So the best tutors command hundreds of dollars per hour, and one indicator of a top tutor who has earned a great reputation is a very high hourly rate. As an example, our founder billed at $400 per hour – and that was several years ago.
So that must mean that SAT instructional quality rises with price, and a cheap prep service must be low-quality, right?
Nope.
Our model turns that economic principle on its head. Unlike traditional tutors and test-prep classes, we have no limitation on how many students we can provide instruction to, because we can deliver it to an unlimited number of students at the same time. Not only can we be in two places at once, we can be in a million places. Therefore, the more popular our service is, the less we need to charge each student, because the cost is spread across a larger group of members.
What does that mean? Our surprisingly low cost is a definitive indicator that our service is extremely popular, and it's extremely popular because it's extremely effective. When you join 1600.io, you are sharing the costs of the best tutoring talent on the planet with tens of thousands of others. Unlike with an elite tutor, the popularity of our service results in a very low price, not a very high one.
Summing up the economics lesson: Our service costs very little because thousands of students have decided it works. (But if it makes you more comfortable, we can charge you $1,999 and provide a 99%-off coupon.)
Our test-preparation funds are limited; shouldn't we put them all towards the best tutor we can find?
By all means, you should do your homework and select the best educational help you can afford. But if you enroll in a prep class or hire a tutor, realize just what a small additional cost 1600.io would represent. We're in two-fancy-coffees-per-month range here.
The monthly cost of our annual membership, which gives you unlimited access to over 400 hours of top-notch test-preparation instruction and all our live and recorded classes and other resources, is so small that it would buy you just 4 minutes and 57 seconds of decent private tutoring.
Put another way, if you took the monthly cost of 1600.io and instead tried to use it to hire a tutor for two hours, you'd be violating federal minimum wage laws.
Or, consider that a typical tutor will cost you about $100 per hour of instruction, but our top-rated test-prep costs just 27 cents a day.
We're
talking
small.
This all sounds great. Do you have a score guarantee like other test-prep services do?
No. We think score guarantees are hollow gimmicks, because they can only be backed up with a refund; no test-prep company can actually grant you the guaranteed score if you fall short of it, so these promises are completely empty. What's the real value of a 300-point guarantee if you only go up 50 points and get your money back?
We don't engage in this sort of marketing nonsense. The quality of our materials speaks for itself, and with our generous quantity of free instruction, you can experience it for yourself before you spend a penny.
Our monthly membership is so inexpensive, there is essentially no risk in joining 1600.io, and there is no long-term commitment. Unlike other online services, we don't require a quarter-year, half-year, or longer contract, so if you decide you're not getting what you hoped for, you can end your membership without leaving months of pre-paid unused time on your account.