The Digital SAT Math Orange Book is now included in our Premium Membership!

For just a little more, you can have
all
our SAT resources.
Yes, it's a PDF of the Orange Book...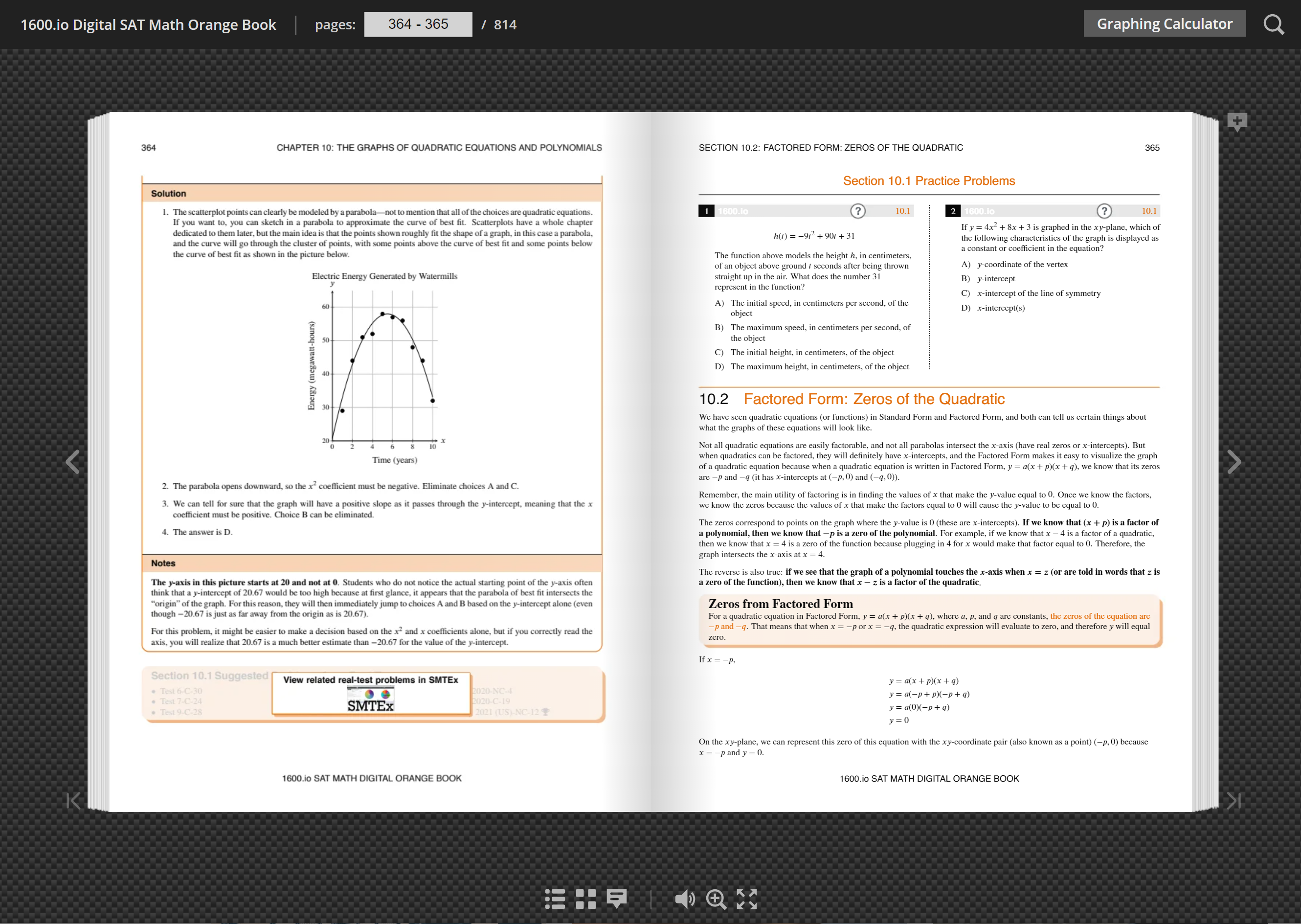 If you've been searching for a digital copy of the acclaimed 1600.io SAT Math Orange Book, your quest is over.
If the print edition was too costly for a resource you might only need for a short time, here's the answer: online access on a month-to-month subscription, with no minimum term.
If shipping of the Orange Book to your country cost too much, and the delivery time was excessive, that problem has evaporated: you can get instant access to the Digital SAT Math orange Book right from this page.
And even if Amazon won't even ship the Orange Book to your location, the internet will deliver the digital book to you with just a few clicks.



...but it's much, much more: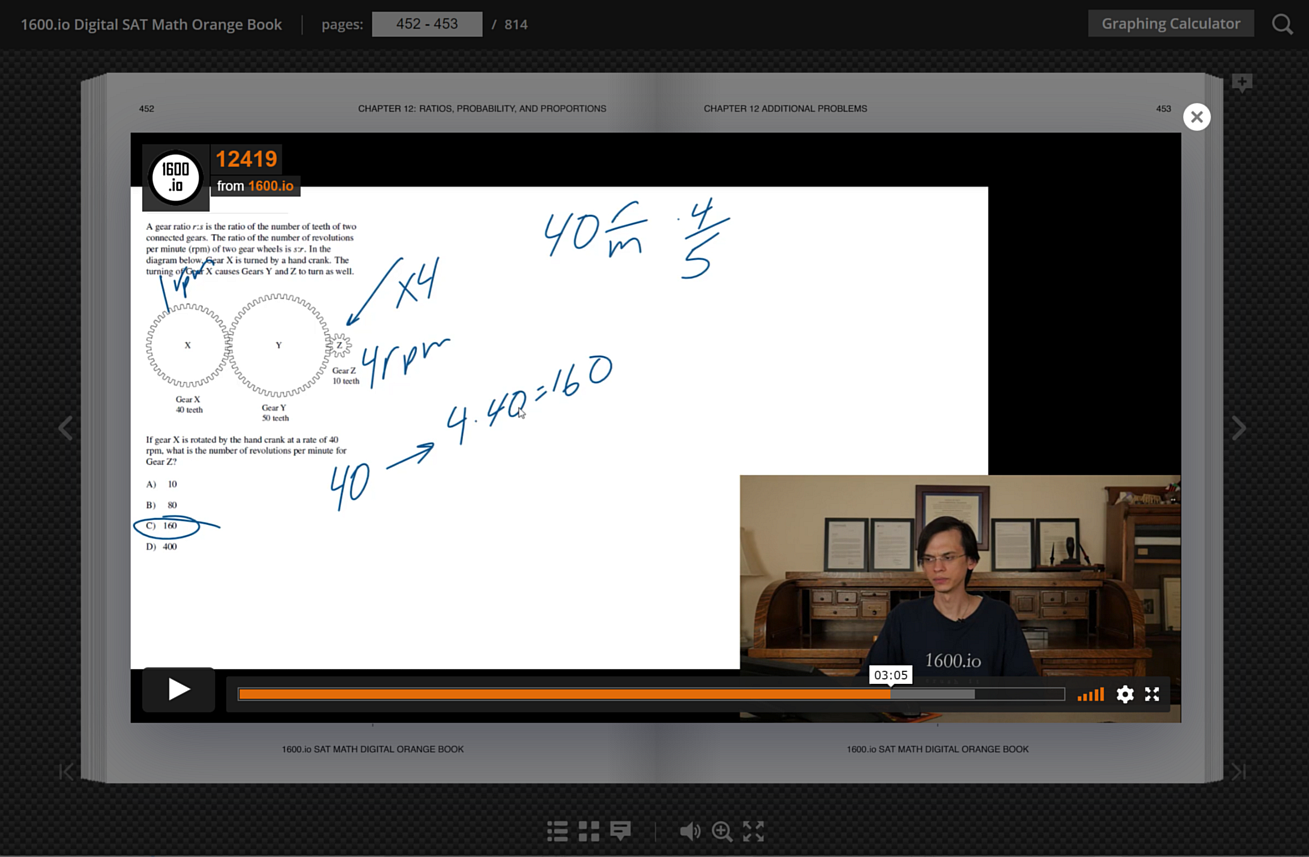 Expert Video Explanations for Every Problem
1600.io has established itself as the leader in SAT video explanations, and the Digital SAT Math Orange Book continues that leadership, with our thorough and approachable videos for every SkillDrill™ and practice problem. They pop up and play with just a click of a button on the Answer Bar above each problem.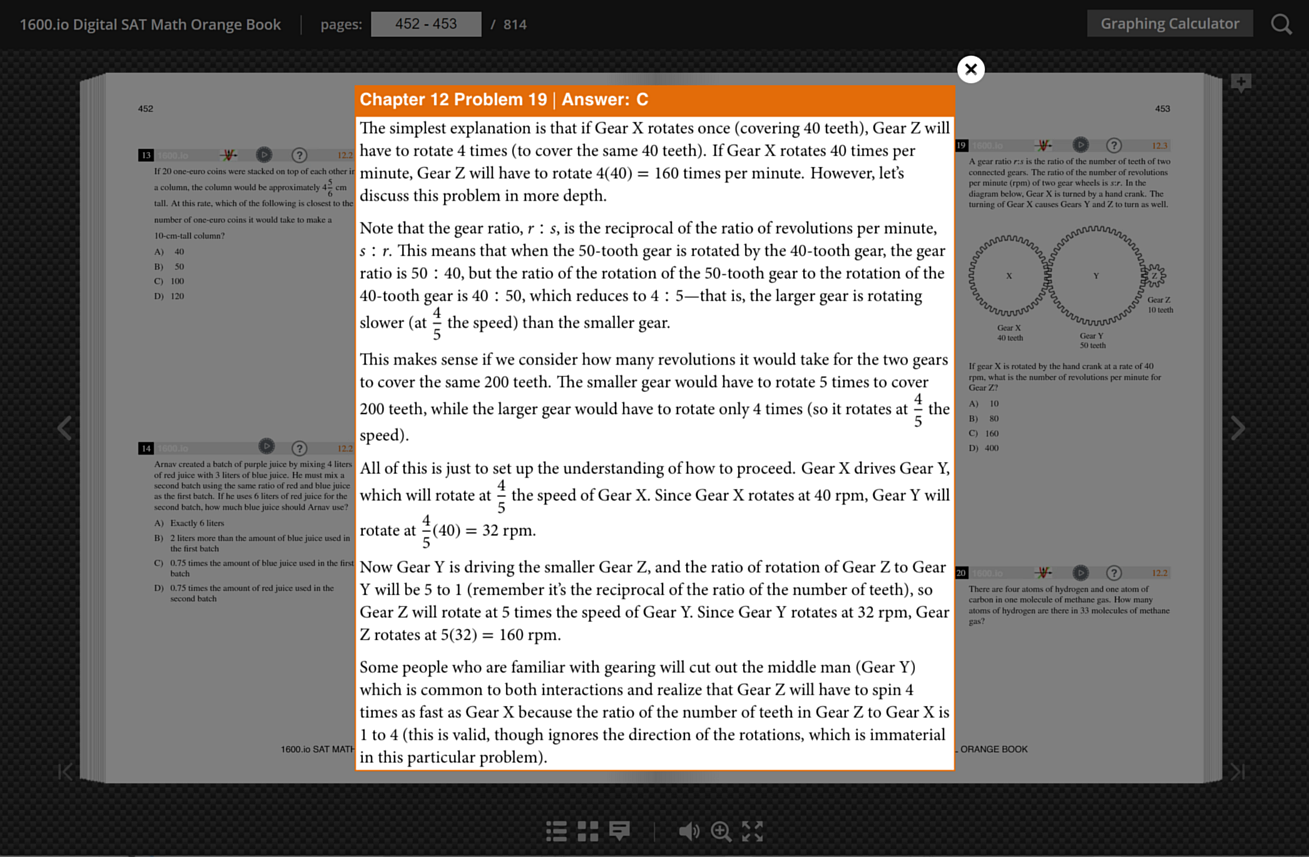 Detailed, Pop-Up Written Explanations

The original Orange Book has detailed written explanations for hundreds of example problems. The Digital Orange Book extends that resource by providing a pop-up written explanation for every problem—a click on the Answer Bar "help" button displays the explanation.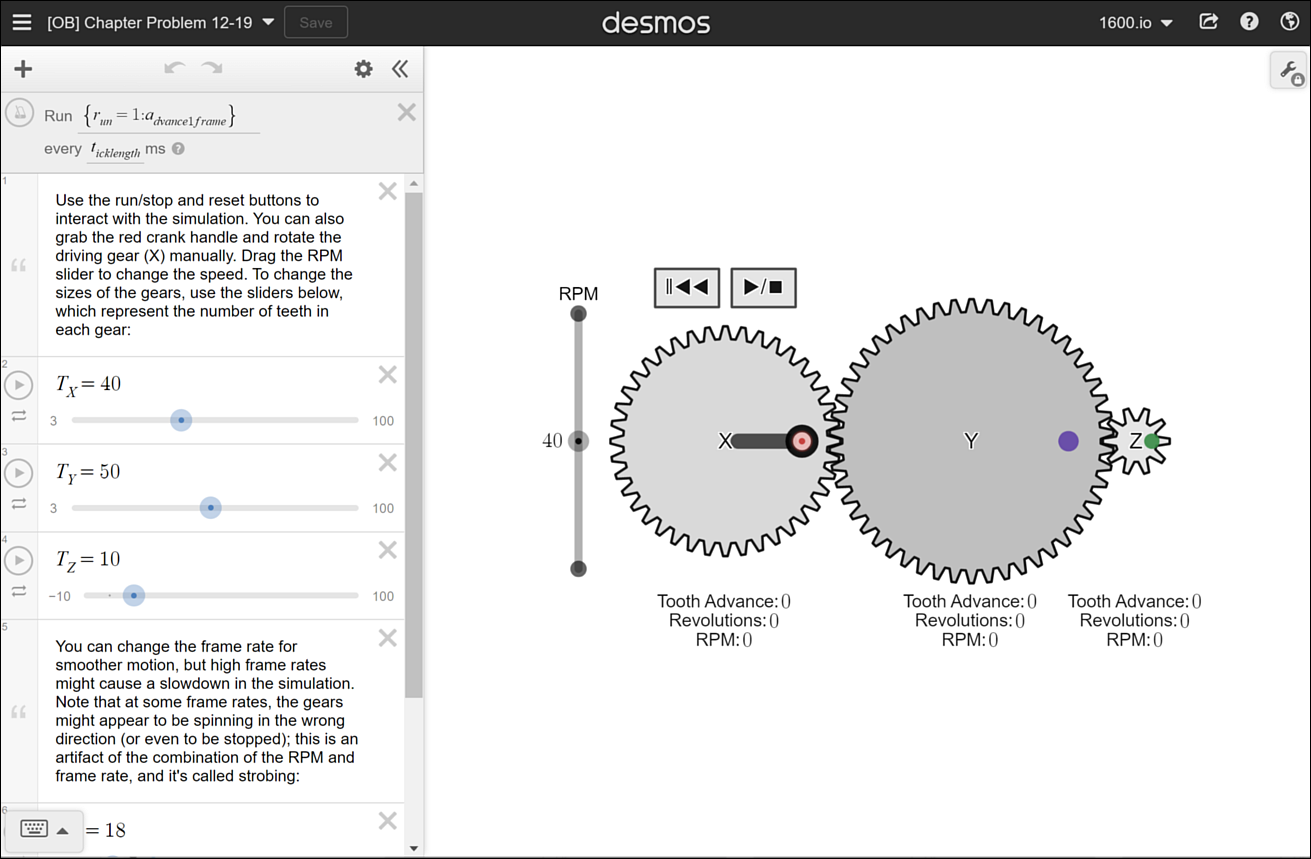 Interactive Demonstrations Bring Problems to Life

We've leveraged the power of the Desmos graphing calculator and geometry tool to provide interactive graphs and animated visual demonstrations for hundreds of problems, giving students hands-on experiences that lead to new insights.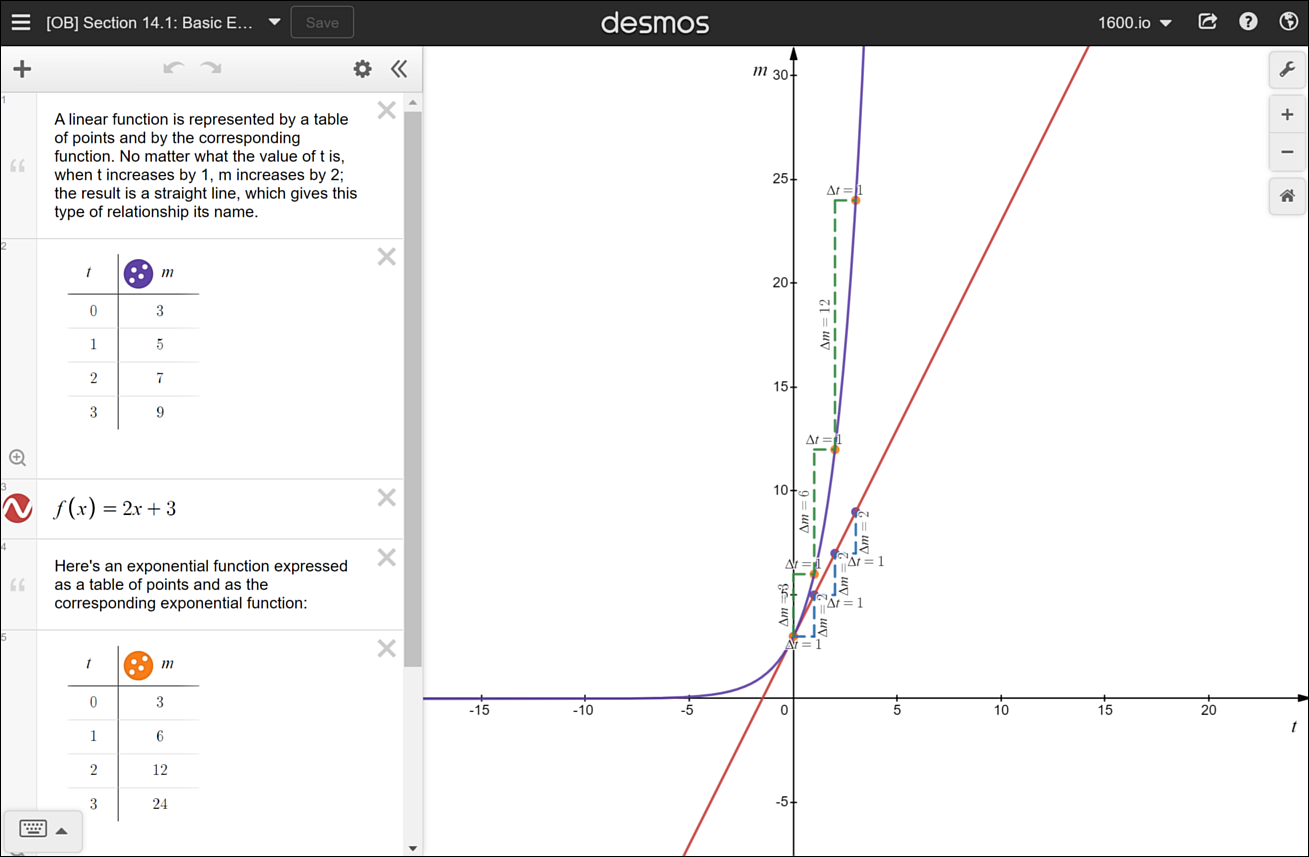 View Graphs and Solving Instructions Using Desmos

The Desmos graphing calculator is both a great learning tool and the official on-screen calculator of the new Digital SAT. The Digital Orange Book leverages both these principles, providing visual explanations, interactive graphs, and detailed walkthroughs showing exactly how to rapidly solve SAT problems using Desmos.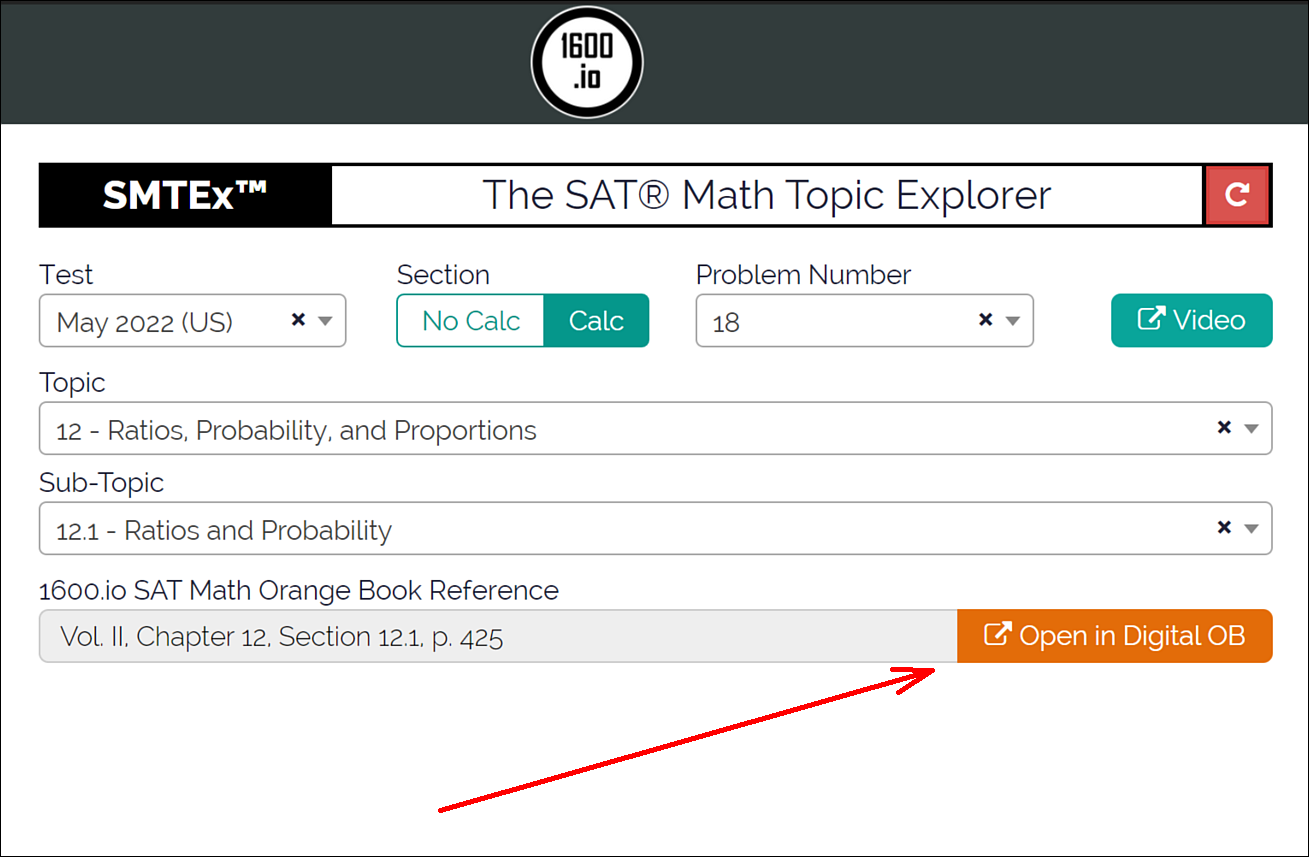 Get the Topic Explanation for Any SAT Math Problem...

Use our revolutionary SAT Math Topic Explorer (SMTEx) to look up any real-test problem and get one-click access to the exact page in the Digital Orange Book where an explanation of the applicable math topic can be found.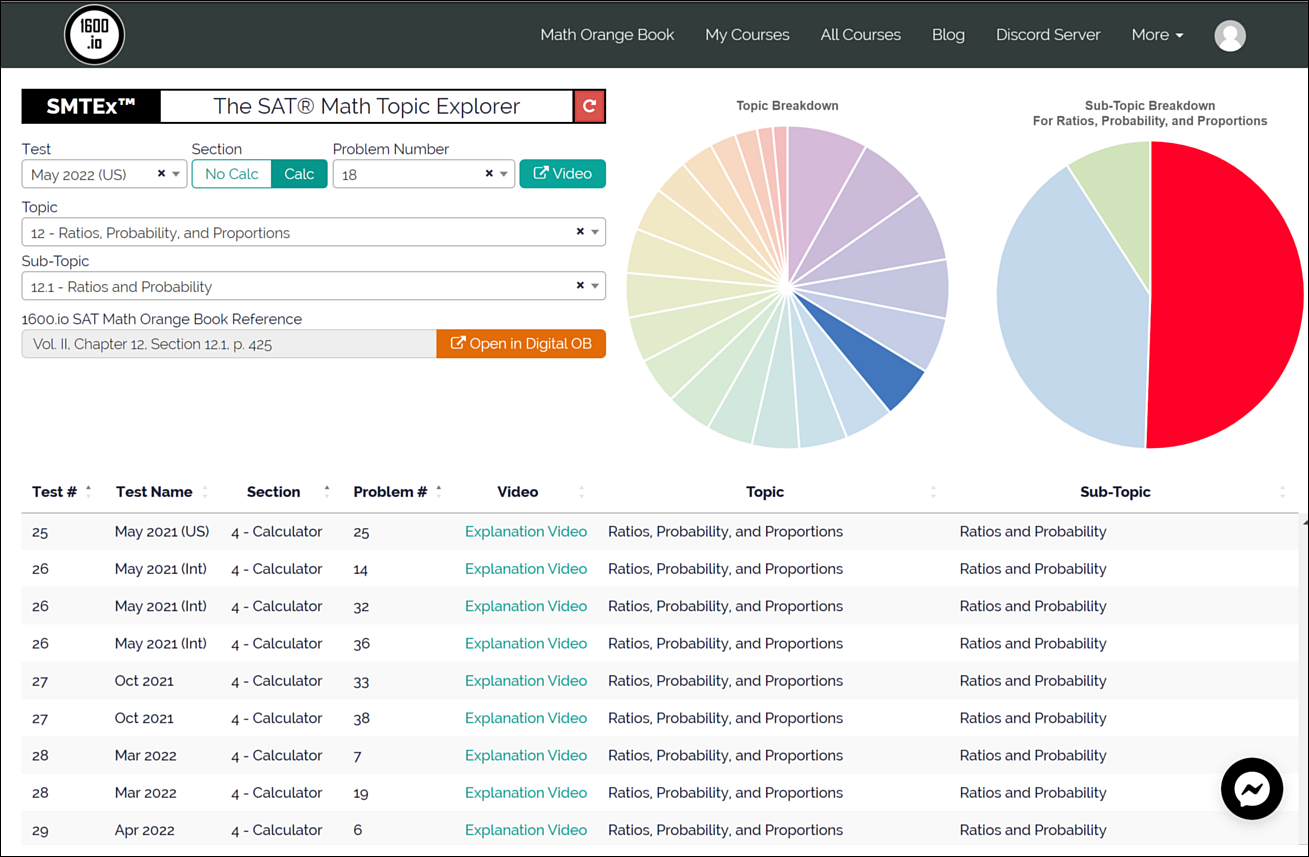 ...Or View a List of Every Real-Test Problem for Any Topic

Click on any topic or sub-topic name, or hit the button at the end of each section, and instantly see the selected topic displayed in SMTEx. You'll be presented with a list of every related problem from the dozens of released SATs.

Effortlessly Navigate and Annotate Your Orange Book: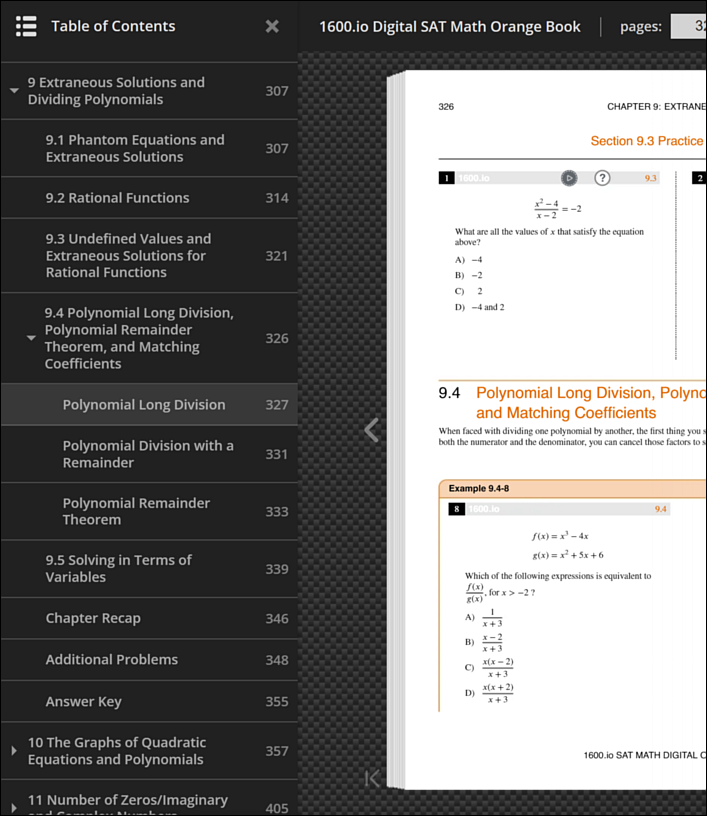 Clickable Table of Contents Provides Rapid Topic Access

There's no need to keep flipping back to the front of the Digital Orange Book to access the table of contents; you can pin it on the left for instant access to any topic or sub-topic (and even to sub-sub-topics).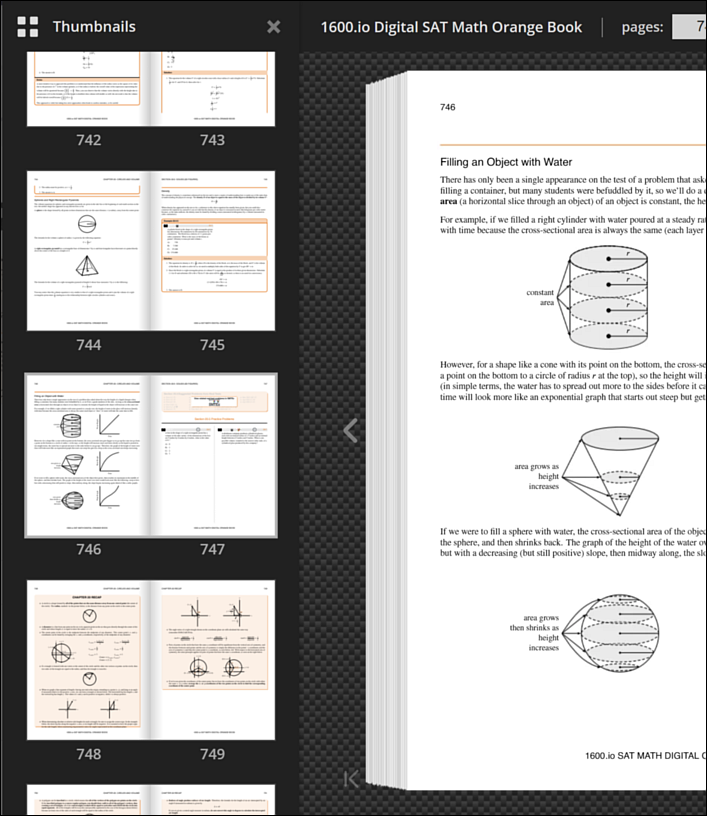 Prefer Visual Navigation? You'll Love the Thumbnails

You can choose to pin the Thumbnails pane, which lets you scroll through miniature page images to find topics related to graphs and diagrams.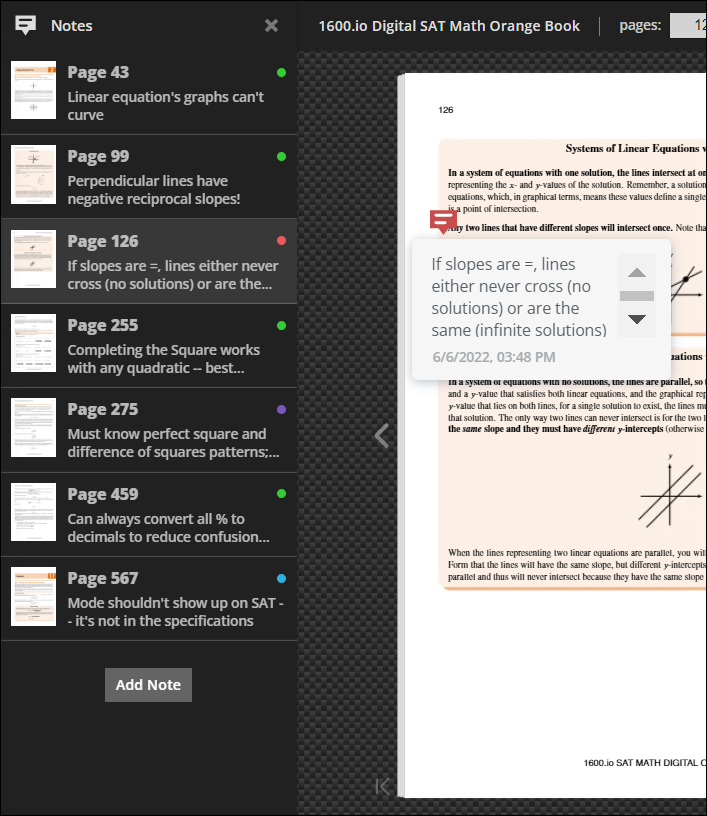 Create Private Sticky Notes To Enhance and Personalize

Take notes on key points you'd like to reinforce and review in the future. Your notes are private and persistent; they're only stored in your browser, and they'll always be there when you open the Digital SAT Math Orange Book.

The Orange Book PDF Bundle Is Much More Than Just an eBook

Your subscription to the 1600.io Digital SAT Math Orange Book Bundle includes not just the Orange Book PDF, but many other supporting resources as well.

The PDF module provides the Orange Book itself, a guide to interacting with the online book, and advice about how to most effectively use the Orange Book to learn the concepts and techniques needed to master the math sections of the SAT.

Preparing for the Digital SAT or PSAT/NMSQT? We got you. This bundle includes our groundbreaking Mastering Desmos for the Digital SAT course, which teaches you everything you need to know about the Desmos graphing calculator so you can dominate the math section of the test.
You'll also get access to a complete set of Autoscoring Answer Forms (AAFs) for the section and chapter problem sets in the Orange Book, and there's also a complete set of AAFs for every SAT official practice test and QAS.

The Digital SAT Math Orange Book is now included in our Premium Membership!

For just a little more, you can have
all
our SAT resources.
Need more SAT Resources?



Take a look at our famous
SAT resource collection memberships: